"There is no greater agony than bearing an untold story inside you." ~Maya Angelou
Welcome to my corner of the world.  A Soldier Story represents my walk in life and showcases my artwork and my past students' artwork. We all have a story to tell and this site expresses my narrative. I hope you enjoy it.
~William B. Rembert, Ed.S.
Click on to check out my reading list: READING LIST
2012 "Georgia on My Mind" ~Ray Charles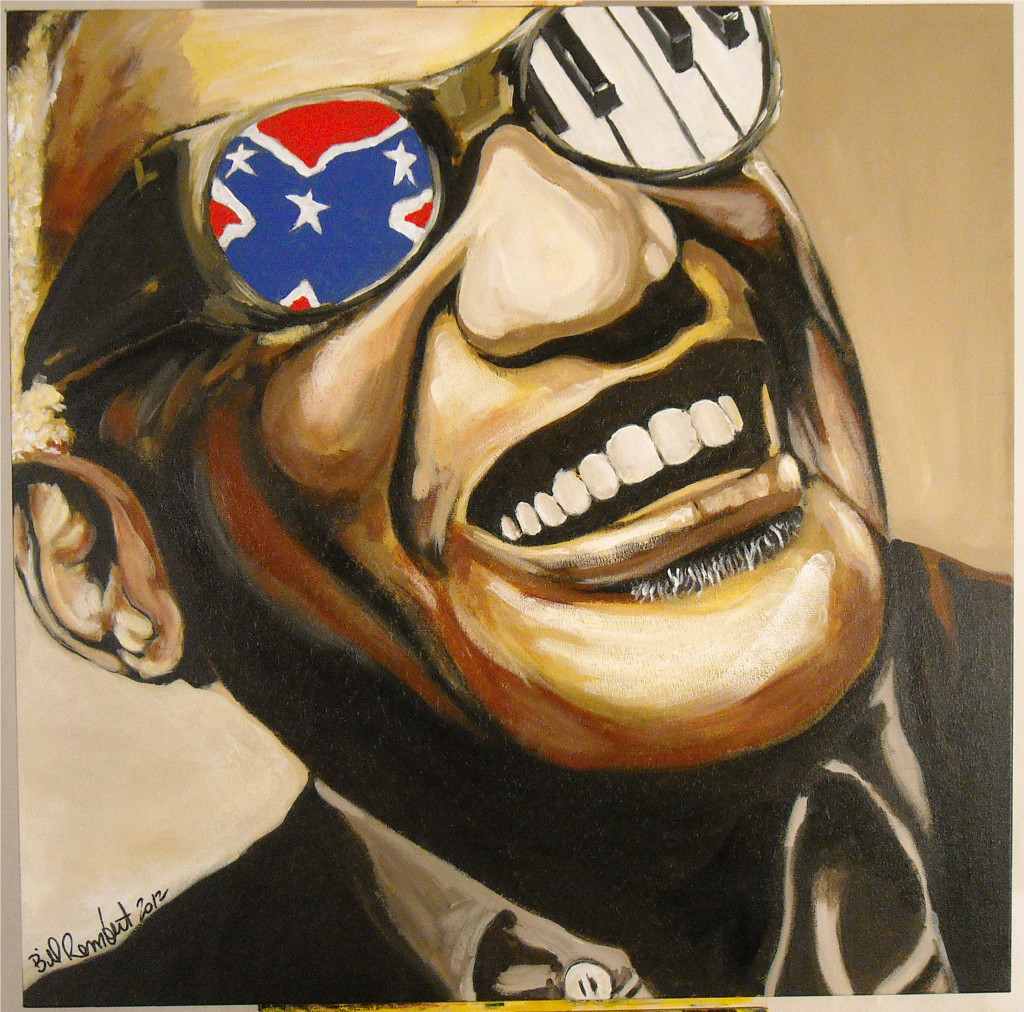 During Ray Charles' lifetime, he had to endure Jim Crow laws while making his music. Thus, the confederate flag stands for those times and the piano keys stands for his music. What made Ray Charles so unique is that his resilience and status as an artist allowed him to make demands that most black artists could not. For example:
On March 15, 1961, not long after releasing the hit song "Georgia on My Mind" (1960), Charles (born in Albany, Georgia) was schedule to perform for a dance at Bell Auditorium in Augusta, Georgia. However, he cancelled after learning from students of Paine College that the larger auditorium dance floor would be restricted to whites, while blacks would be obligated to sit in the Music Hall balcony; he immediately left town after letting the public know why he wouldn't be performing. The promoter sued Charles for breach of contract, Charles was fined $757 in Fulton County Superior Court in Atlanta on June 14, 1962 and, according to the biopic Ray (2004), Charles was banned from performing thereafter in Georgia. However, Charles performed again at a desegregrated Bell Auditorium concert the following year with his backup group, The Raelettes, on Oct. 23, 1963.
I thought his life and music was worth honoring in this manner…